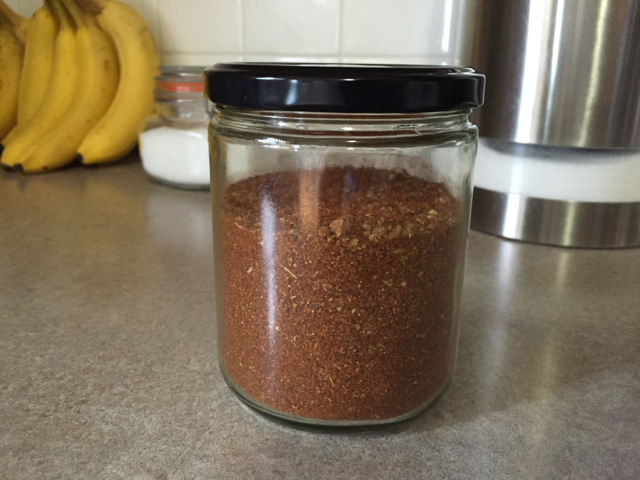 Have you ever ran out of something, went to the store to pick it up and it not be there?
My family likes a very specific brand of taco seasoning. So when I made the trip (on three different shopping weeks) to get more I only found an empty shelf. Shaking my head, I walked away. Feeling not so happy that other's had beat me to the coveted taco seasoning I decided to take matters into my own hands. I figured I could compare the ingredients on the jar and make this little guy myself. After a short search, there are thousands upon thousands of taco seasoning recipes out there, I found one that matched most of the ingredients on the jar. The below recipe I tweeked a bit and came up with a goodie.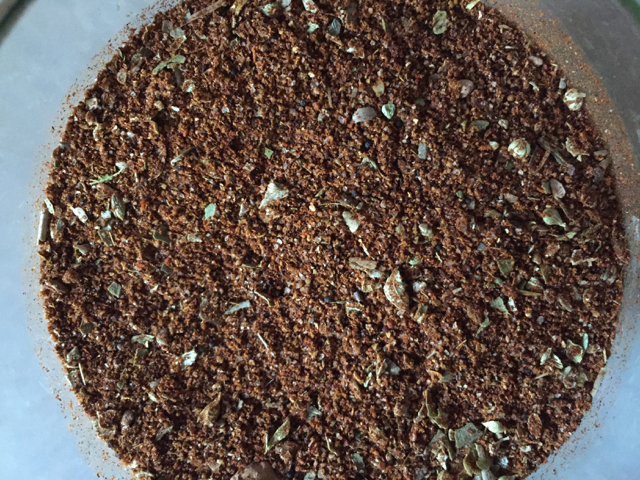 This has allowed me to take out all the yuck as well as control salt. I've been making this taco seasoning now for over a year and have had no complaints. Serving it not only to my family, but friends and coworkers. This is a keeper!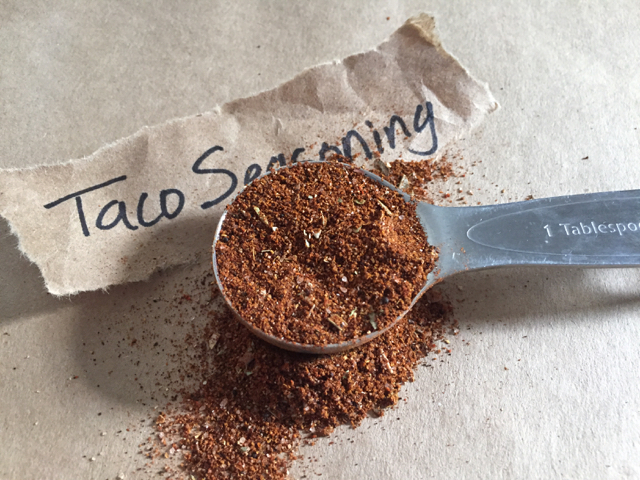 Taco Seasoning
2016-08-19 19:58:33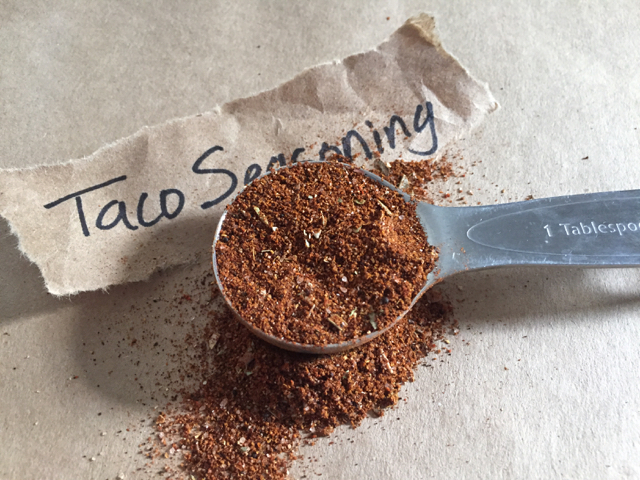 Serves 2
Tastes like Spanish Gardens taco seasoning, but cheaper!
What you need
5 Tbsp + 1 tsp Chili Powder
1 tsp Garlic Powder
1 tsp Onion Powder
2 tsp Paprika (I like to use Smoked Paprika)
2 tsp Ground Black Pepper
2 tsp Cocoa Powder
2 tsp Ground Coriander
4 tsp Sea Salt (I cut it down to 3 tsp and used Himalayan.)
4 tsp Dried Oregano, ground (I used dried Oregano, not ground.)
6 tsp Ground Cumin
Instructions
Place the above ingredients in a clean jar with a tight lid. Give it a couple swirls and allow to mingle for 24 hours before using.
Notes
2 Tablespoons per 1 pound meat.
Adapted from Vegan In The Freezer
Honor Your Vision http://honoryourvision.com/
Good luck and let me know what you think.